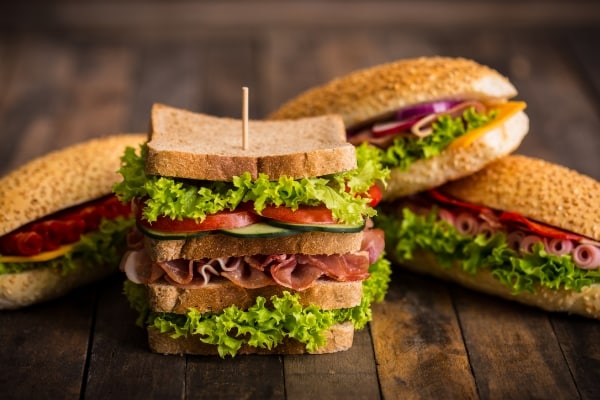 Food at Your Fingertips
Short on time? Stop and quickly grab a bite to eat at Grand Slam. Our convenience store is one of the best stops for an affordable bite to eat in downtown Kansas City. 
Come into Grand Slam for Brancato's world-renowned subs and deli sandwiches. All sandwiches are handmade with fresh-sliced deli meat. Stop by during lunch for a quick bite. If a sub is not what you're craving, we also offer all-beef hot dogs, burritos, pizza, breakfast sandwiches, and more to satisfy your hunger.
Groceries at Grand Slam
And we don't stop at grab-and-go food - we have groceries, too! 365 days of the year, make your grocery list and pick up your eggs, bread, cheese, milk, and more to fill up your kitchen. Perfect for people who live in the River Market and downtown Kansas City. 
Fuel Up at Grand Slam
We don't just offer an amazing liquor selection. We also help you get and stay on the Kansas City roads. Pay-at-the-pump with regular, unleaded, and E85 fuel options. You can also pay inside and browse our wide selection of drinks, food, and groceries. Since we're conveniently located right off I-35, you don't have to travel far for great service. Stop by today for our quality fuel!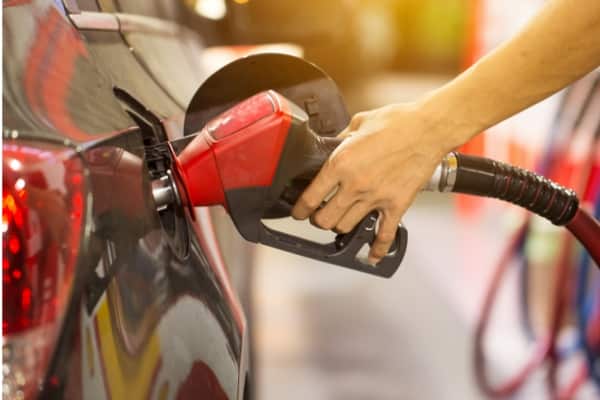 Win Big With Lottery Tickets
Try to strike it rich at Grand Slam from scratch-offs to Instant Win.
We sell:
Convenience Store Amenities
In addition to food and fuel, we offer the following services at our fuel station:
ATM
Money Orders
Personal items
Wireless prepaid phone cards
Electronic cigarettes
Tobacco cigarettes
Delivery To Your Door
All the beer, liquor, wine, mixers, food, and more available at the store is also right at your fingertips at home or work. Shop online and then simply find it at your doorstep. Delivery hours are available every day from 11 a.m. to 8 p.m. (Sundays from 4 - 8 p.m.)