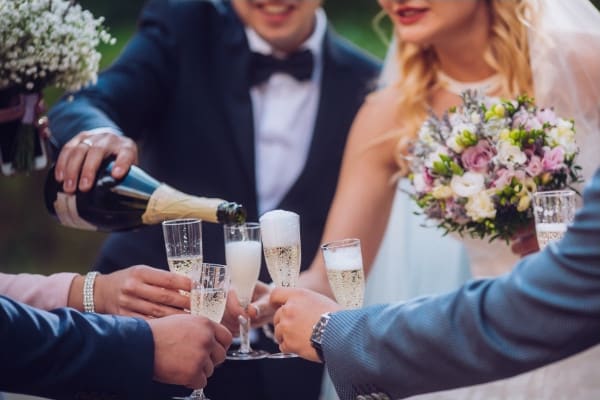 Your Preferred Liquor Vendor For Your Next Special Event
Grand Slam Liquor and Convenience Store is a full-service liquor vendor, offering one of the largest liquor selections in Kansas City. Planning to serve alcohol at your next wedding reception, birthday party, or corporate event? Look no further than Grand Slam with cost-effective options for any budget. We are also on the list of approved vendors at several high-quality reception halls in the Kansas City metro area. We'll supply your next event with all the basics, mixers, and accessories to hit your next event out of the park!
Ordering Event Alcohol is Easy with Grand Slam!
Fill out the event form and select your bulk alcohol options.
We'll deliver it on-site.
We can also provide bartenders & everything you need for your special event.
Unsure what to order? Call Joe at (816) 472-8109 for a tasting or free consultation and we'll offer suggestions on the best alcohol catering options for you.
Make Your Next Event Grand With a Custom Wholesale Alcohol Order
Simply fill out the form with your liquor, wine, and spirits preferences and we'll create a plan for your wedding reception or special event.

Premier Alcohol Catering for the Kansas City Area
Grand Slam will provide professional and efficient services for your next event. We'll fulfill a custom order that matches your budget and requested liquor. The cherry on top is that we can provide all the garnishes and mixers you need to go along with your bulk alcohol order. We can also provide bartending services and alcohol delivery for your event. We request a down payment of $500 to secure your bulk alcohol order. We'll deliver, set up, and ensure that everything is working properly for your party. Then we'll come back the next day and clean up. We restock everything you don't use, credit that to your account, and deliver a final bill. Plus, we can bring our custom beer trailer to accompany the event.
Please contact us if you have any questions - we look forward to hearing from you.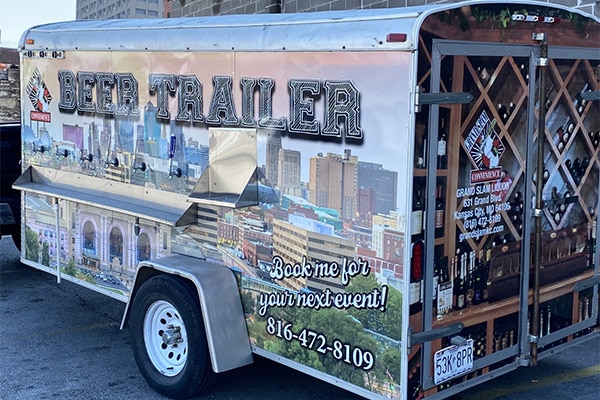 Delivery To Your Door
All the beer, liquor, wine, mixers, food, and more available at the store is also right at your fingertips at home or work. Shop online and then simply find it at your doorstep. Delivery hours are available every day from 11 a.m. to 8 p.m. (Sundays from 4 - 8 p.m.)